Fastening Decorative Rafters with Truss Screws and Engineered Timber Screws

As a builder when you take on a project with lots of customized features, we all find that it is always very exciting and extremely challenging to find the most efficient installation methods while creating a strong structure. We will show you in a case study with a local builder what issues he faced and.
This new build is located at the lifestyle block area of Wainui, north of Auckland. It is a two-story house of about 500m2 floor area and faces the open view of Wainui Golf Course. It is not an ordinary house; each part of the house has unique features from interior design to exterior structure, such as the natural stone wall linings and open ceiling with decorative rafters.
With the exposed rafters that have been specified, making plumb cuts and perfectly matching the decorative ridge boards, or aligning the hidden ceiling joists is not an issue. However, one of the challenges the team at J. Steuart Builders was facing is to attach dozens of rafters securely, easily and efficiently. Particularly when working on the ground floor level in rooms with very high ceilings on a 3-4m high mobile platform. Justin thought there must be a better solution out there to fasten the dressed timber without using nails or connectors.
He likes to find the best solution before he jumps into the job at hand. He researches what products and technology are in the market and if they are available to make the job easier?
Read more about this case study how this local builder solved those challenges.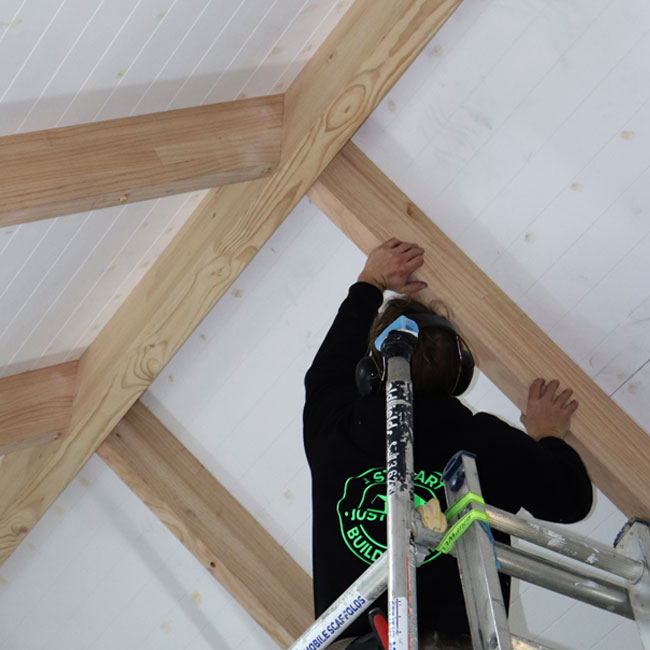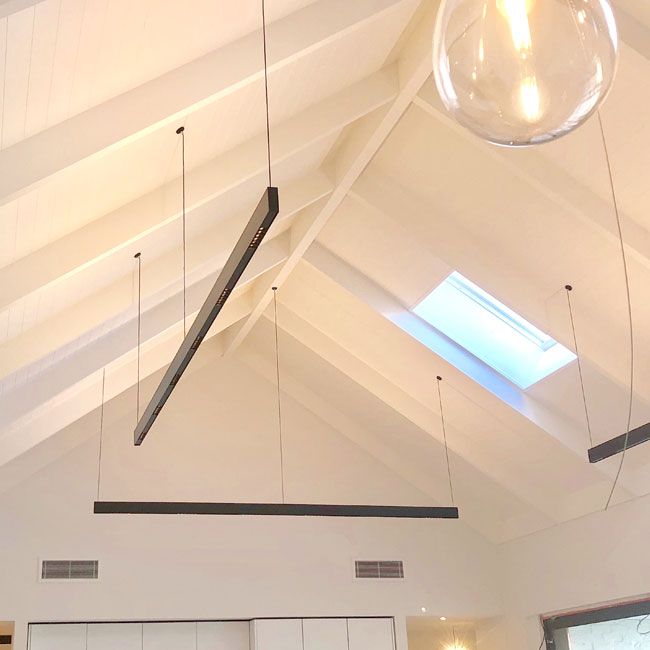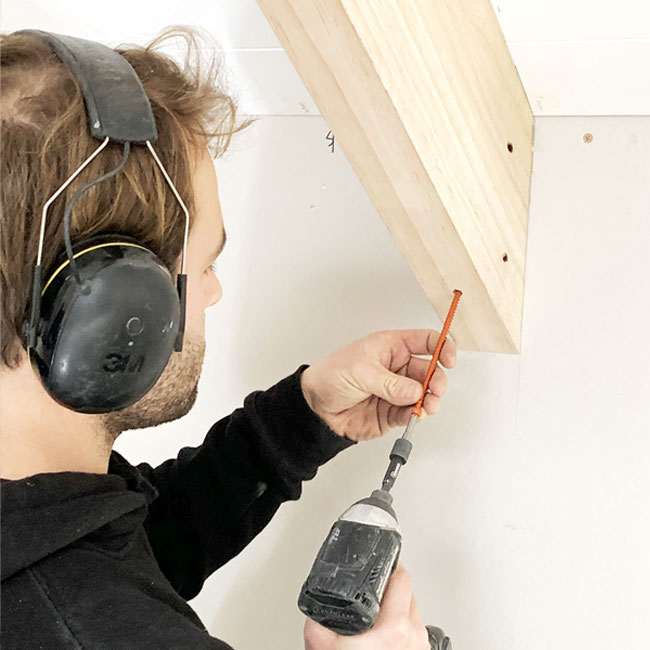 Structural Connections

Unmatched Quality from the Truss to the Foundation
With nearly 60 years of field and R&D experience, Simpson Strong-Tie® timber connectors are manufactured to the industry's highest standards. From framing angles to straps to heavy-duty joist hangers, we offer the most diverse product line so that you have the right product for the job.
Simpson Strong-Tie® connectors offer unmatched quality with laboratory and field testing, and are backed by our uncompromising commitment to customer service. As the company that built the connector industry, you can count on Simpson Strong-Tie® to work closely with builders, engineers and building officials to deliver innovative, building code-compliant solutions to help build safer, stronger structures economically. Download the Timber Connectors NZS 3604 Catalogue.
Timber Connectors
From testing to service to availability, everything we do is engineered to ensure your project's success. With every product, you know you are getting the quality, value, service and on-time delivery that we have built our reputation on for the past 60 years.
From straps and ties to joist hangers and much more, Simpson Strong-Tie® structural connectors increase the strength and safety of timber-frame structures. Each connector is unique to Simpson Strong-Tie and is designed for specific applications without the need to adapt metal plating to suit a connection. Download the Timber Construction Connectors Catalogue (2016-2018).
Steel Frame Connectors
From fully tested and engineered connectors and clips Simpson Strong-Tie® provides comprehensive structural solutions for cold-formed steel construction. From steel-to-steel connections to full-scale lateral solutions and curtain wall connectors, we remain committed to developing new technology that helps to advance the cold-formed steel industry.
Find out how Simpson Strong-Tie timber connectors can help you build the right way every day. Download the Cold-Fromed Steel Construction Connectors Catalogue.