Anchor Tiedown Systems Enhance MDH Design and Construction

Over the past few years, Simpson Strong-Tie has led the introduction of specific heavier duty connectors and ATS components required for timber mid-rise and MDH developments to the NZ market.
The bracing design principles of stand-alone residential dwellings and mid-rise and medium-density housing (MDH) structures are not too dissimilar, though there are additional engineering aspects to consider and often common residential solutions no longer provide the required resistance or aren't cost effective in mid-rise and MDH construction.
Overseas timber mid-rise buildings utilise continuous Anchor Tiedown Systems (ATS) consisting of steel threaded rods coupled at each floor level to run the full height of the building.
The experience Simpson Strong-Tie has now amassed from real life projects globally and in NZ sees them continuing to credibly lead development of this market sector in NZ with application specific products and engineering support.
For more details, download the Case Study, or watch the Video learning how to install the Strong-Rod ATS System for shearwall overturning restraint.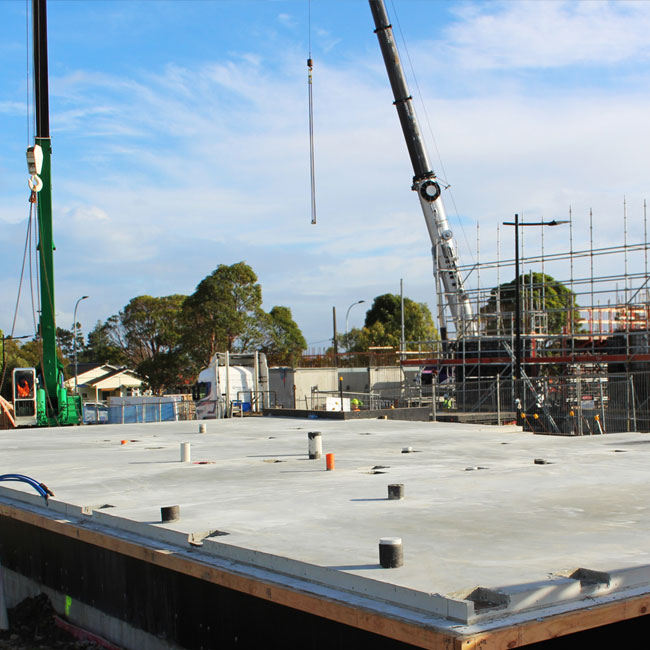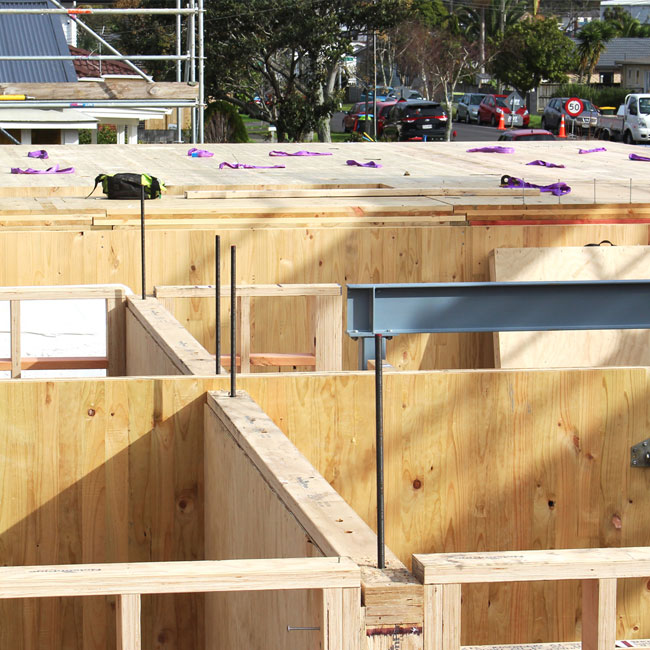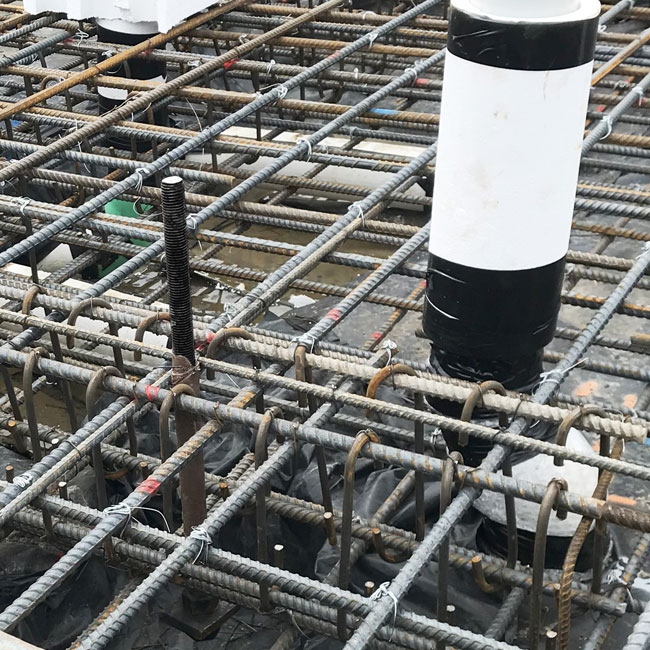 Structural Connections

Unmatched Quality from the Truss to the Foundation
With nearly 60 years of field and R&D experience, Simpson Strong-Tie® timber connectors are manufactured to the industry's highest standards. From framing angles to straps to heavy-duty joist hangers, we offer the most diverse product line so that you have the right product for the job.
Simpson Strong-Tie® connectors offer unmatched quality with laboratory and field testing, and are backed by our uncompromising commitment to customer service. As the company that built the connector industry, you can count on Simpson Strong-Tie® to work closely with builders, engineers and building officials to deliver innovative, building code-compliant solutions to help build safer, stronger structures economically. Download the Timber Connectors NZS 3604 Catalogue.
Timber Connectors
From testing to service to availability, everything we do is engineered to ensure your project's success. With every product, you know you are getting the quality, value, service and on-time delivery that we have built our reputation on for the past 60 years.
From straps and ties to joist hangers and much more, Simpson Strong-Tie® structural connectors increase the strength and safety of timber-frame structures. Each connector is unique to Simpson Strong-Tie and is designed for specific applications without the need to adapt metal plating to suit a connection. Download the Timber Construction Connectors Catalogue (2016-2018).
Steel Frame Connectors
From fully tested and engineered connectors and clips Simpson Strong-Tie® provides comprehensive structural solutions for cold-formed steel construction. From steel-to-steel connections to full-scale lateral solutions and curtain wall connectors, we remain committed to developing new technology that helps to advance the cold-formed steel industry.
Find out how Simpson Strong-Tie timber connectors can help you build the right way every day. Download the Cold-Fromed Steel Construction Connectors Catalogue.