Anchor Tiedown Systems - Take Up Devices

Anchor Tiedown Systems (ATS) such as Simpson Strong-Tie's Strong-RodTM Systems, provide the structural integrity for lateral resistance of a building while allowing for shrinkage, or settlement, of the building to occur. Shrinkage compensation is achieved at each floor level by the use of take up devices. There are two types of take up devices:
Ratcheting Take Up Device (RTUD) - these are cut nut inserts held captive by a spring that allows threaded rod to ratchet upwards through the device but grabs tight in the downward direction, hence acting in tension. These have unlimited shrinkage compensation ability; however, the failure mechanism when overloaded is 'brittle'; ie. once the thread is stripped or the device damaged it essentially loses all ability to transfer load.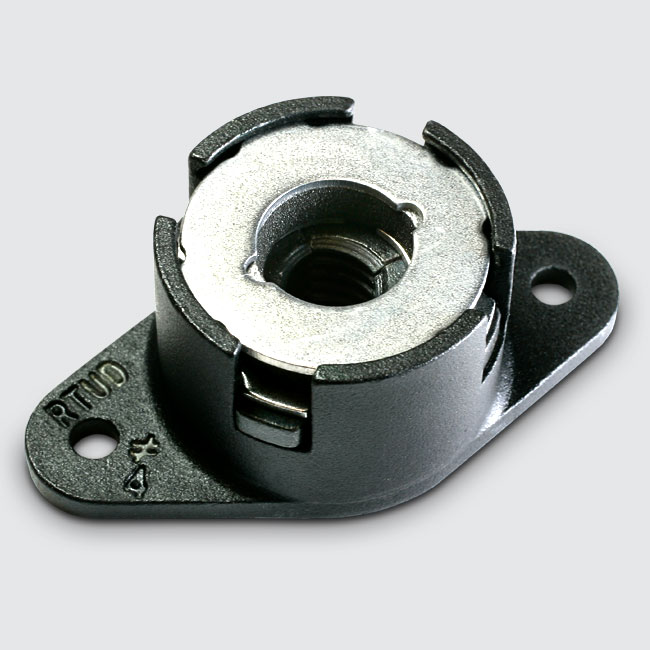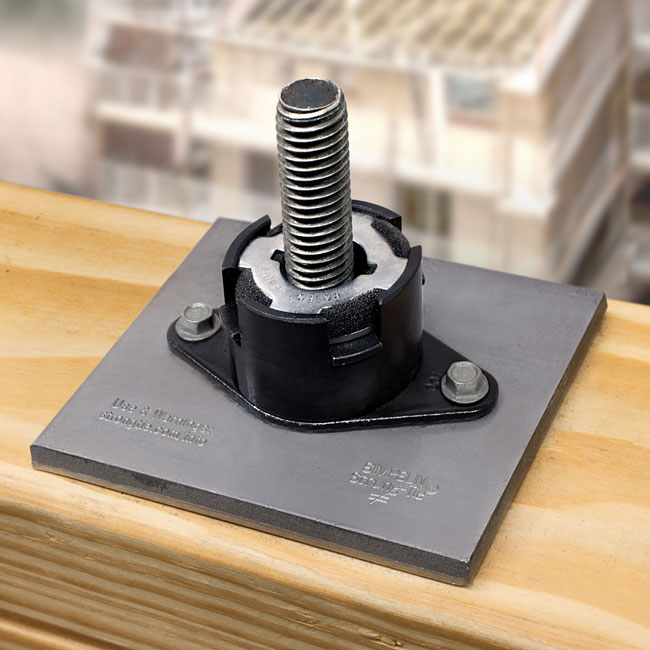 Screw jack style Aluminium Take Up Device (ATUD) - these are two tubes one with an inner and the other with an outer coarse thread to allow one tube to screw into the other, with a torsional spring wound around the outer tube. The device acts in compression between the bearing plate on the timber bottom plate and washer under the nut on the threaded rod. As the building settles, the spring unwinds the inner tube to extend the device's overall length. As the threads are much coarser, and even if threads were completely damaged when overloaded, some load transfer would still be possible via the compressed device, and hence the failure is far more ductile than the brittle behaviour of RTUD devices, and the load path integrity is much better protected even beyond its design limits.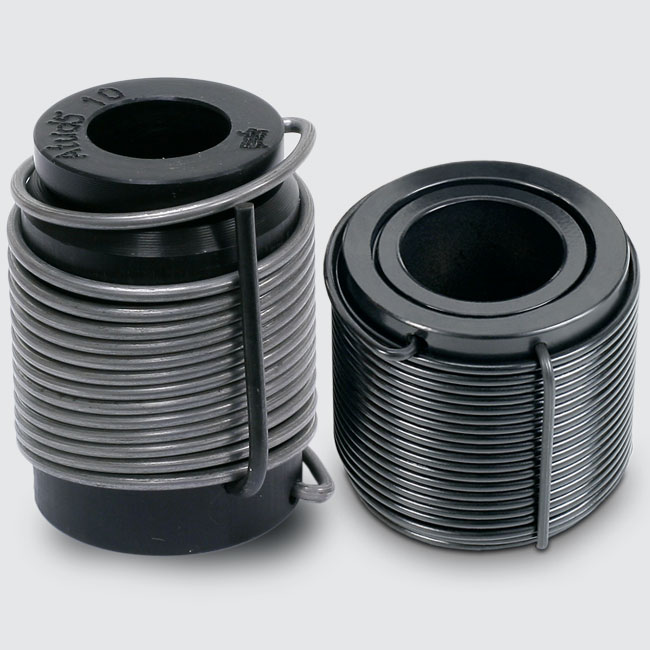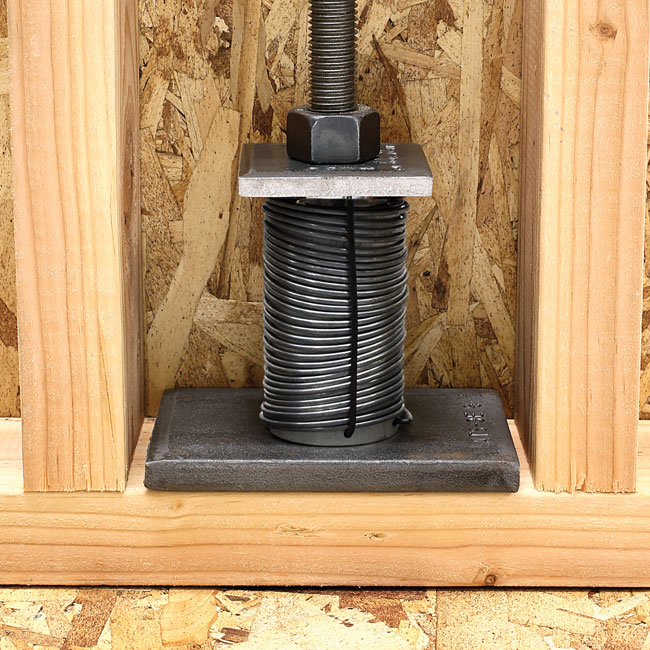 Structural Connections

Unmatched Quality from the Truss to the Foundation
With nearly 60 years of field and R&D experience, Simpson Strong-Tie® timber connectors are manufactured to the industry's highest standards. From framing angles to straps to heavy-duty joist hangers, we offer the most diverse product line so that you have the right product for the job.
Simpson Strong-Tie® connectors offer unmatched quality with laboratory and field testing, and are backed by our uncompromising commitment to customer service. As the company that built the connector industry, you can count on Simpson Strong-Tie® to work closely with builders, engineers and building officials to deliver innovative, building code-compliant solutions to help build safer, stronger structures economically. Download the Timber Connectors NZS 3604 Catalogue.
Timber Connectors
From testing to service to availability, everything we do is engineered to ensure your project's success. With every product, you know you are getting the quality, value, service and on-time delivery that we have built our reputation on for the past 60 years.
From straps and ties to joist hangers and much more, Simpson Strong-Tie® structural connectors increase the strength and safety of timber-frame structures. Each connector is unique to Simpson Strong-Tie and is designed for specific applications without the need to adapt metal plating to suit a connection. Download the Timber Construction Connectors Catalogue (2016-2018).
Steel Frame Connectors
From fully tested and engineered connectors and clips Simpson Strong-Tie® provides comprehensive structural solutions for cold-formed steel construction. From steel-to-steel connections to full-scale lateral solutions and curtain wall connectors, we remain committed to developing new technology that helps to advance the cold-formed steel industry.
Find out how Simpson Strong-Tie timber connectors can help you build the right way every day. Download the Cold-Fromed Steel Construction Connectors Catalogue.